Villa Bersama- Tour of the Villa
The Villa

Modern comfort for 8 people. Villa Bersama is spacious and has 4 nicely decorated bedrooms with air conditioning for a pleasant temperature. Each bedroom has a double bed with a mattress which can be separated by pillows if necessary. The spacious bedrooms are adjacent to 3 stylish ensuite bathrooms which are all carried out with natural materials.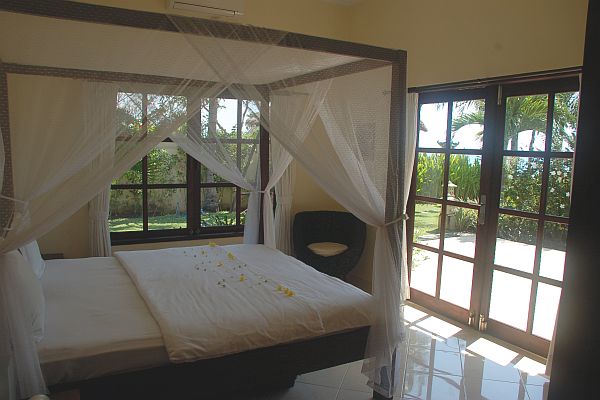 Relax & Enjoy

Villa Bersama is surrounded by a beautiful tropical garden and has a large private swimming pool from which the first part is shallow. On the terrace next to the pool you will find sun beds and umbrellas to relax. The garden adjoins directly to the long sandy beach, so you are just a few steps away from the sea, which is most of the year very calm here. The beach ends slowly into the sea, making it safe for children. And of course the Bale Benong at the beach is not missing! This is the Balinese equivalent of the gazebo, located directly at the beach, with a mattress and lots of cushions. Great to dream away at night or for an afternoon sunset nap!
Very complete

The villa has a spacious open kitchen which is fully equipped. The tastefully decorated living room has sliding doors to the terrace, allowing the living room to be a whole with the garden and the pool. On the outside terrace you will find a large dining area and a lovely sitting area from which you have great views of the Balinese sea.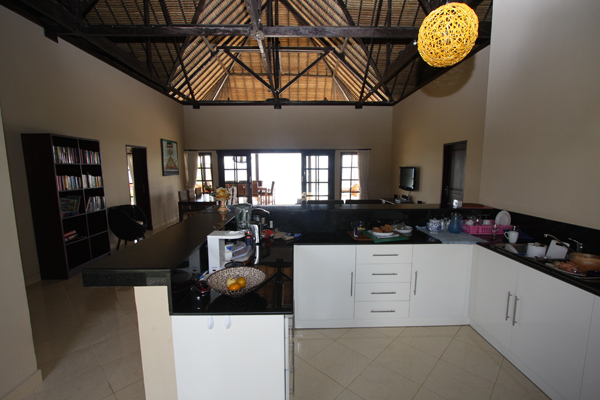 Villa Bersama is the ideal villa to stay with children. Children's furniture such as 2 baby beds, a baby chair, a baby bath as well as a carrier, a heather for baby milk and toys is available.

Outside in the garden is a playground including a swing and a slide. For older children there is a Sony Playstation 2 with many games and there are several children's books and DVD's available. You'll enjoy a carefree holiday in this beautiful tropical villa with extremely friendly and hospitable staff!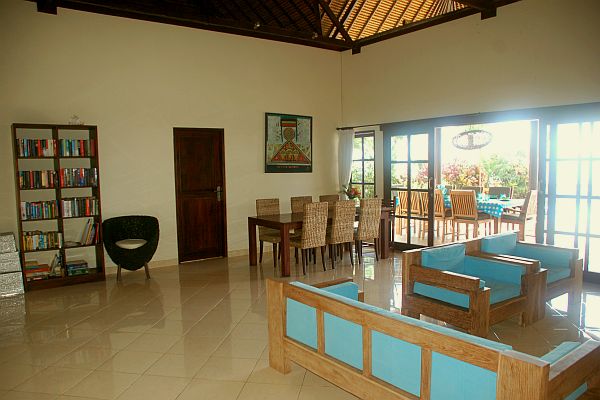 Unique

The villa, garden and swimming pool are located on private land and are not shared with other tenants. Due to the design and spacious layout, villa Bersama is suitable for all types of groups, whether you're with 2 people, with children or with multiple families or friends.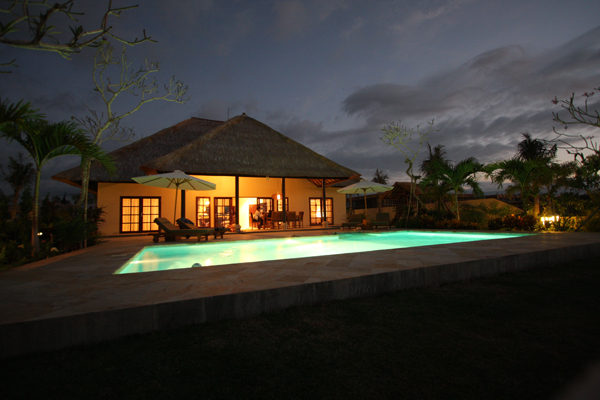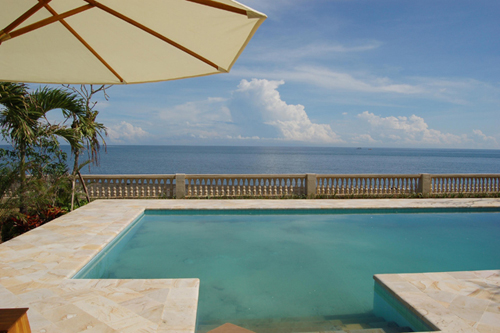 click on the photo for a tour